One of Harris' values is unwavering discipline and relentless focus, a practice that can appear ever-so subtle but often culminates into various forms of success and innovation. Driven by the steadfast efforts across all of its teams, Harris witnessed incredible growth in the first six months of 2022.
Harris completed 15 acquisitions across seven industries and five countries, including our second acquisition in Israel. Harris continued to invest heavily in healthcare as well as build depth in its other core verticals, including public safety, local government and education. Our Harris France group completed two acquisitions, both in complementary verticals that will support new software development and accelerated growth.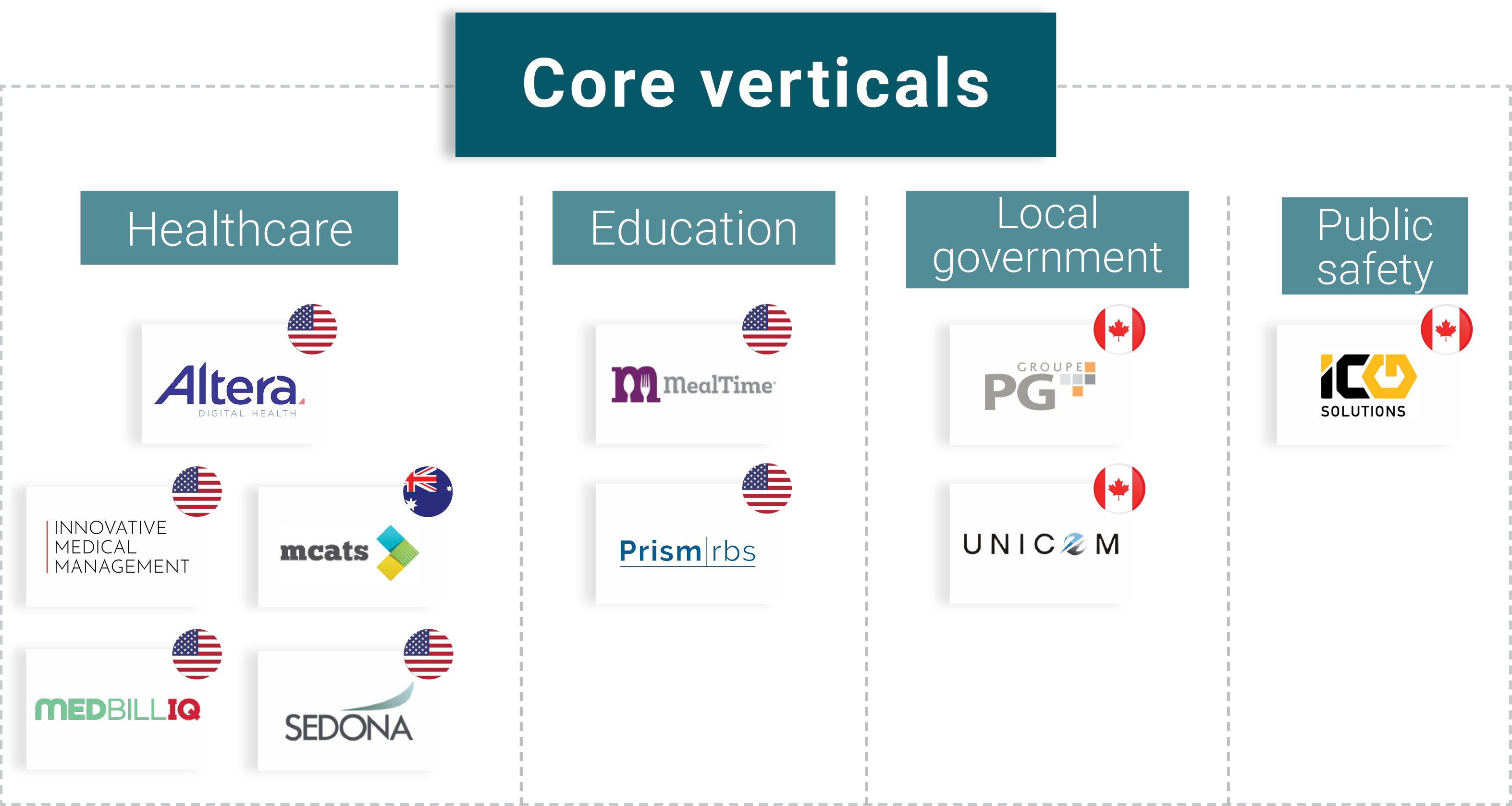 ---
Highlight on Healthcare
Harris completed its acquisition of Allscript's Hospitals and Large Physician Practices segment—the largest acquisition to date in Harris and Constellation Software Inc.'s history.

The segment now operates as Altera Digital Health, and is driving a new era of healthcare in which innovation and expertise can elevate care delivery and inspire healthier communities across the globe. The Altera suite of healthcare software products include electronic health record (EHR), financial and operational management, population health management, patient engagement, precision medicine, and payers and life sciences solutions.
---
Whether you are looking to expand your business's footprint, protect your legacy, or ensure the company's valuable assets are in good hands, Harris presents flexible exit options. To discuss opportunities,

contact us

.
---
About Harris
Harris acquires vertical market software businesses, manages them using industry best practices, and builds them for the future. Through acquisitions, Harris has grown extensively from its roots in the utilities, local government, education, and healthcare sectors to operate over 180 businesses globally across more than twenty industries. Harris is an operating group of Constellation Software Inc. (TSX: CSU), one of North America's most active acquirers of software businesses.