Harris Adelante establishes Costa Rican operations to provide technological services to the international healthcare, public and private sectors
The Canadian company serves markets in North America, Asia, Europe, and Australia.

The digital technologies subsector is one of the most dynamic in Costa Rica; by the close of last year, exports reached $1.473 billion.

The company employs 90 people in Costa Rica and expects to double its hiring over the next year.
San José , Costa Rica, August 16, 2022 — Harris Adelante, part of Harris Global Business Services, arrives in Costa Rica to provide software solutions to public, private, and healthcare sectors in markets throughout North America, Asia, Europe, and Australia.

The Canadian company, which is headquartered in Ottawa, decided to expand its operations in Latin America, selecting Costa Rica as the site to establish a center of excellence that will support more than 25 multinational companies.

"We chose to establish our service center in Costa Rica because we recognize the country's competitive advantage in regard to human talent, thanks to an excellent level and command of English and experience in customer service. The free zone regime and socio-political stability are also essential elements in our decision to continue investing in this beautiful country," stated Julio López-Calleja, Harris Adelante Operations Manager.

The company's Costa Rican operations are headquartered in UltraPark II, in Lagunilla de Heredia, where it already employs 90 people in areas such as software engineering and implementation, quality assurance automation, information technology support, technical support, and regional sales management, among other facets of business.

Manuel Tovar, the Minister of Foreign Trade, commented: "Harris Global Business Services has been a very influential company in the digital technology sector. Today, its subsidiary, Harris Adelante, establishes Costa Rican operations to provide services to public, private, and healthcare sectors around the world – high added value and innovative services. This Canadian company currently employs 90 specialists in areas such as software engineering and implementation, IT, and technical support, among others, and expects to double its payroll in the coming years".

Tovar also emphasized: "The new global scenario and rapid technological evolution require us to adapt; as a government, we are working hard so that our human talent has more and more tools to meet the demands of key companies, like Harris Adelante".

Diana Salazar, Assistant Manager of CINDE, congratulated Harris Adelante on their arrival to Costa Rica and commented, "Costa Rica is an ideal partner in developing digital technology service centers. The markets that Harris will serve from Costa Rica demonstrate the high-level capacities of Costa Rican talent in digital skills, as they deliver these services in English, and in other languages, adding innovation to their processes".


"The digital technology subsector in Cost Rica is dynamic. Around 28,000 people are employed, and we saw a 9% growth in exports in the last year, reaching $1.473 billion."
Growth and Talent Search

Harris Adelante expects to double its payroll over the next year; by 2024, they plan to employ approximately 200 people. With this, they will provide empower their service center, which is focused on developing and maintaining global operations software.

The company currently has jobs open in various positions, including Software Implementation Specialists, Revenue Cycle Management Associates, Help Desk Analysts, Project Managers, Software Engineers, Research and Development Managers, QA Analysts, Executives Sales, and Business Development and Commerce Specialists.

The group to which Harris Adelante belongs is recognized for its excellent company culture, which promotes communication and the exchange of ideas, while prioritizing creativity in its employees' work. The company offers benefits, including private medical insurance, private life insurance, referral bonus, salary in dollars, additional vacation days to those guaranteed by Costa Rican legislation.

Interested parties may learn more about Harris Adelante open positions and application requirements at the following link: https://harrisgbs.com/costa-rica/
For further information, contact:

Josué Campos
---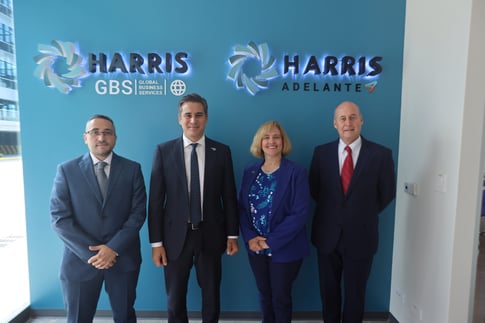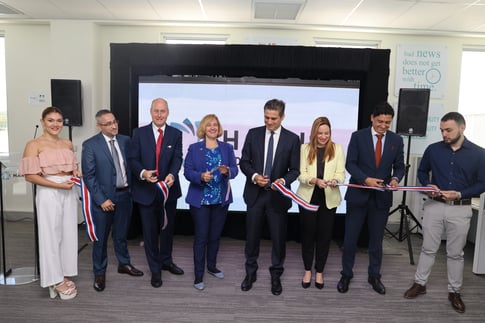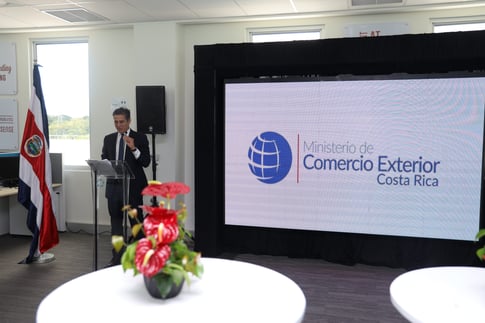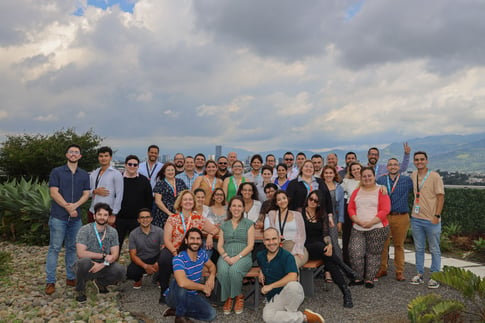 ---
About Harris Adelante
Harris Adelante is a part of Harris Global Business Services (GBS), the global offshore center of excellence for N. Harris Computer Corporation. Harris GBS currently runs three operations in Costa Rica, Bolivia, and India.



About the N. Harris Computer Corporation (Harris)
Harris acquires software companies, manages them using industry best practices, and builds them for the future. Through acquisitions, Harris has grown tremendously since its origins in the private, utility, education, government and healthcare sectors. Harris operates more than 180 businesses worldwide, in more than twenty industries. Harris is an operating group of Constellation Software Inc. (TSX: CSU), one of North America's most active software acquirers. CSI's head office is in Canada.