2021 was a year of settling into "the new normal" where businesses found novel or unfamiliar ways of supporting their customers and extended compassion and understanding to their employees throughout the highs and lows experienced across the world. On a high note, Harris returned to pre-pandemic levels of acquisitive growth by welcoming twenty-two businesses across five countries.


Growth in 2021
Harris added several great businesses within our core verticals, as well as expanded into new verticals such as apprenticeships, recruitment and telecommunications. Harris businesses and their software solutions offer answers to complex problems, creating a lasting impact on their customers and end-users. Flagship solutions from our latest acquisitions include software that analyzes fraud and crime threats for security and intelligence analysts, streamlines student data for local and state-level education agencies, digitizes patient waiting rooms and intake for healthcare providers, and personalizes energy consumption and conservation reporting for utility providers and consumers. Let's take a look at the more than 1,300 employees and over 11,000 customers that joined Harris in 2021: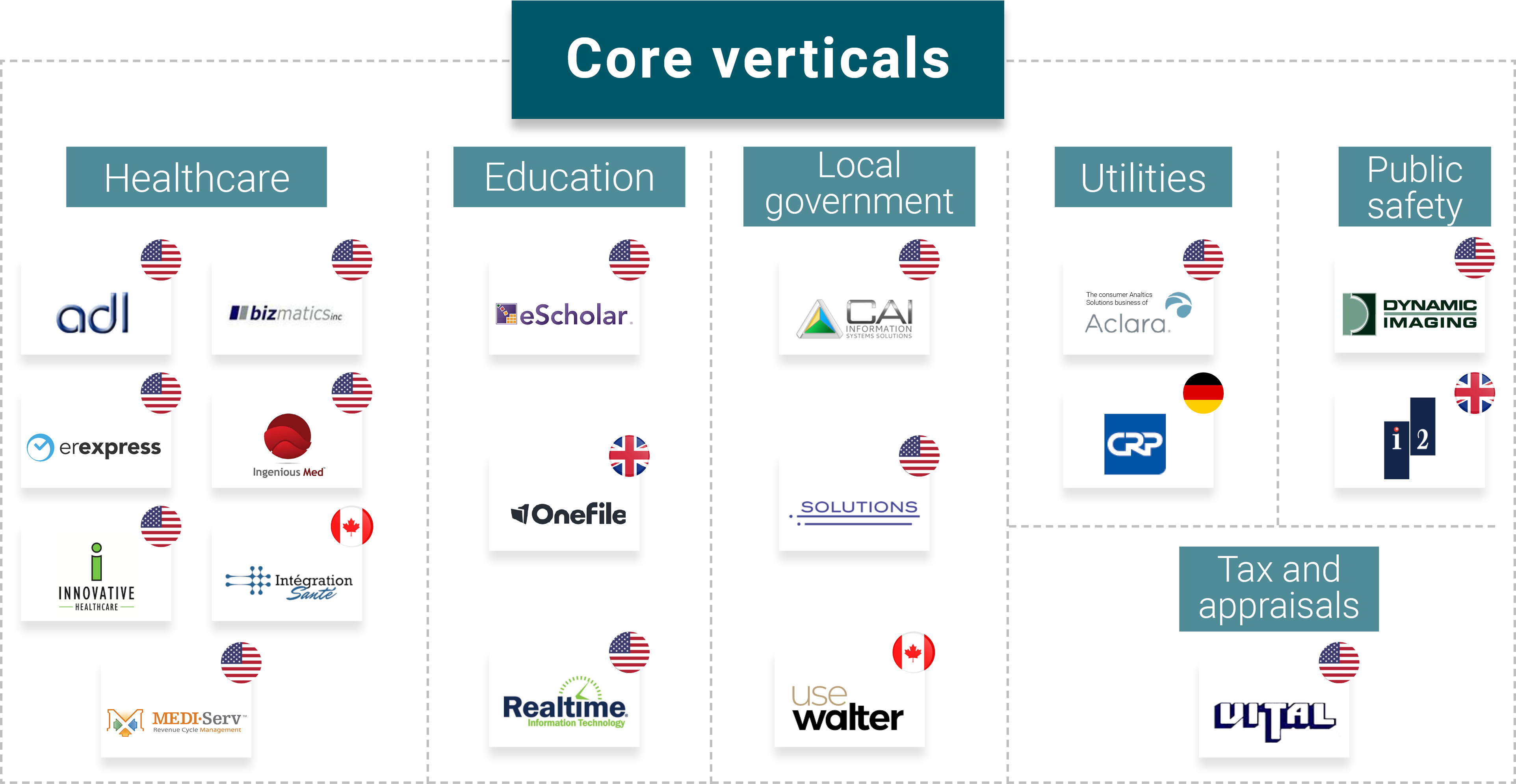 #WeAreHarris
Joining Harris doesn't mean you lose your business but rather you gain access to a large and powerful group of like-minded individuals directed by similar passions and goals. Here's what former business owners and executives had to say about choosing Harris: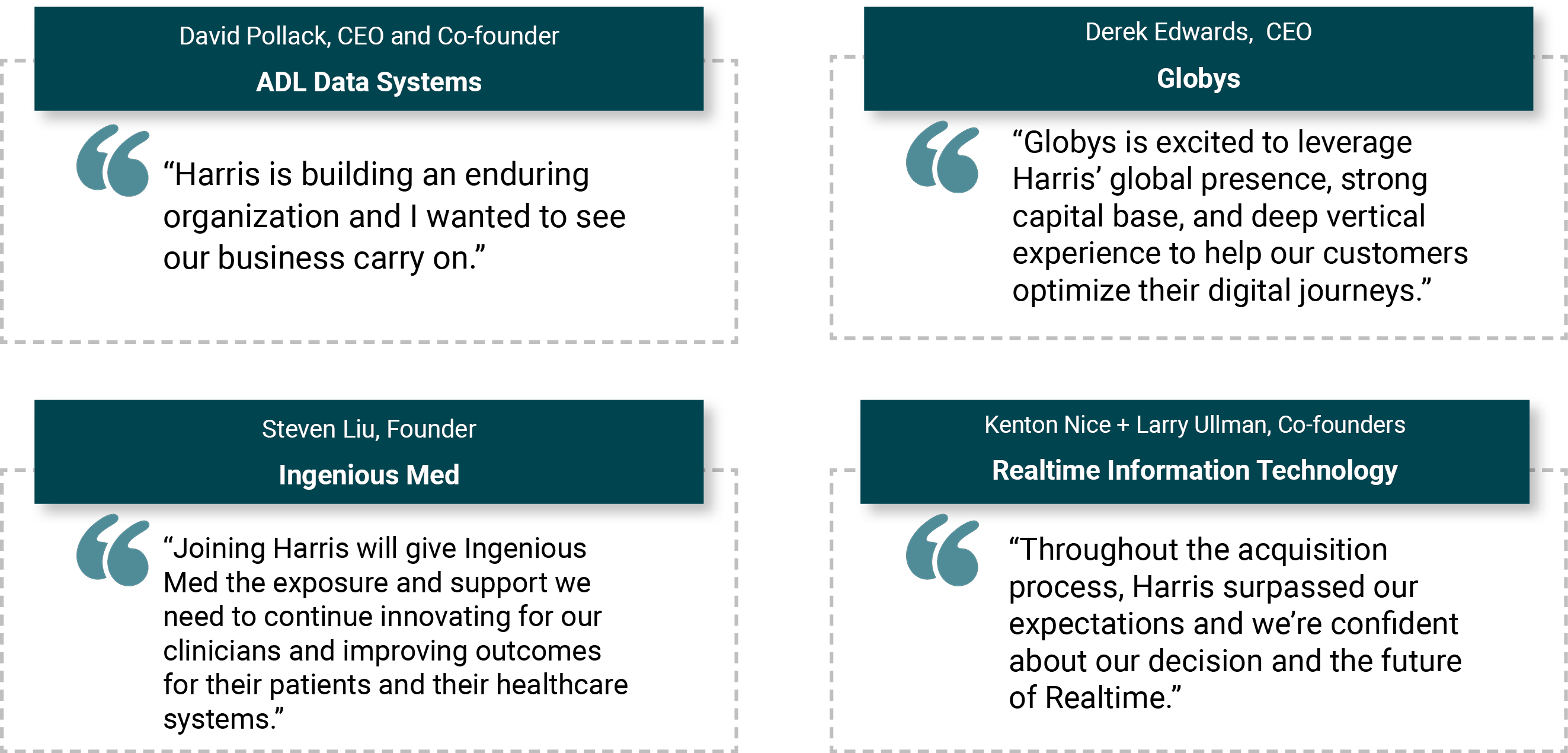 Whether you are looking to expand your business's footprint, protect your legacy, or ensure the company's valuable assets are in good hands, Harris presents flexible exit options. To discuss opportunities, contact us.

---
About Harris
Harris acquires vertical market software businesses, manages them using industry best practices, and builds them for the future. Through acquisitions, Harris has grown extensively from its roots in the utilities, local government, education, and healthcare sectors to operate over 170 businesses globally across more than twenty industries. Harris is an operating group of Constellation Software Inc. (TSX: CSU), one of North America's most active acquirers of software businesses.