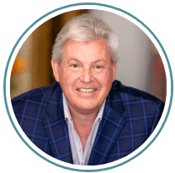 Meet Ron Decker, former CEO of Innovative Healthcare and current Executive Vice President of Harris' business Resolv Healthcare
Ron was the Chief Executive Officer of Innovative Healthcare, offering a proprietary analytics platform with end-to-end revenue cycle management services to healthcare providers.
Why Harris?
Ron, along with Innovative Healthcare's other shareholders, started to look for buyers after discussing the company's future and growth goals. After 26 years as CEO of Innovative Healthcare, Ron had his eyes on bigger projects and new challenges. And he wanted the best home for his company, which brought him to Harris.
"When we looked at all those components, Harris was the obvious choice - They have a great training program, they are a buy-and-hold company, they are committed to healthcare."
Harris' Healthcare portfolio includes over 40 business units across the globe. Ron continued, "[Harris Healthcare] have a very strong commitment to being in the market and finding solutions to the customers that we support. So it's been a very good situation, that was the impetus of the decision."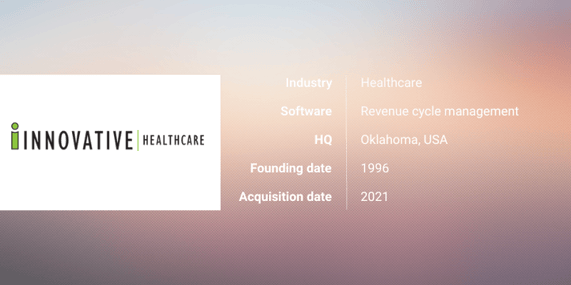 Ron's next chapter with Harris' business Resolv Healthcare:
Resolv Healthcare formed in 2022, bringing together a suite of industry-leading healthcare revenue cycle leaders with more than 30 years of industry expertise—including Ultimate Billing, First Pacific Corporation, Innovative Healthcare Systems, and Innovative Medical Management. Resolv remains dedicated to partnering with RCM companies that offer a variety of solutions and address today's most-pressing healthcare reimbursement and revenue cycle operations complexities.

In a recent podcast, Ron sat down with host Chanie Gluck to discuss the role of medical billing companies today and how to adapt services to better suit the complex needs of providers and hospitals. He also talks about selling his business and life at Harris after selling. Listen here!
"[Harris] really challenged us to think about problems that we're having in a totally different perspective, and that's refreshing."


Connect with Ron Decker to learn more about M&A at Harris.
---
About N. Harris Computer Corporation (Harris)
Harris acquires software companies, manages them using industry best practices, and builds them for the future. Through acquisitions, Harris has grown tremendously since its origins in the private, utility, education, government and healthcare sectors. Harris has acquired more than 200 businesses worldwide, in more than twenty industries. Harris is an operating group of Constellation Software Inc. (TSX: CSU), one of North America's most active software acquirers. CSI's head office is in Canada.